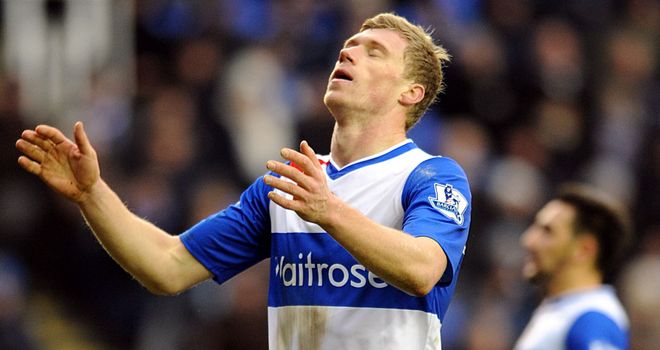 Pavel Pogrebnyak: Says he wouldn't mind playing in the Championship
Despite only managing to score eight goals this season, Pogrebnyak is in demand and is reportedly being tracked by other clubs.
He told Sport Express: "So far I don't know anything about my future. It'd be great to stay in England."
The Russian hitman, who joined Reading from Fulham, says he is willing to carry out the remainder of his contract - even if it means playing in the Championship.
"I've a four-year long contract with Reading so how could I say I don't want to play here? If it happens like this then I'll play in the Championship.
"We'll talk about my future with Anton Zingarevich in the near future."