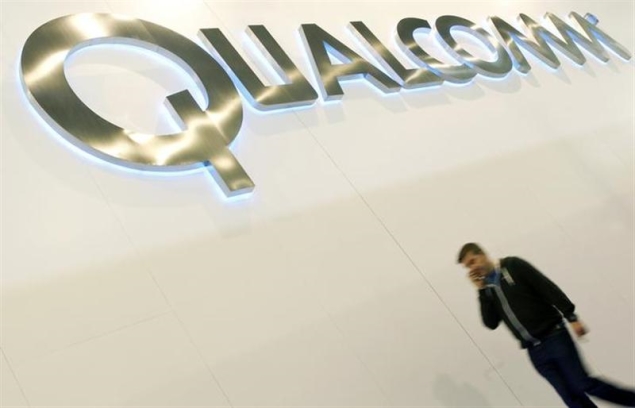 Qualcomm has climbed the ladder to become the third-largest semiconductor vendor in terms of revenue in the year 2012, according to Gartner. Qualcomm reported a revenue of $13,177 million, an year on year growth of 31.8 percent. It has a market share of 4.4 percent trailing only behind Intel and Samsung. According to Gartner, Qualcomm was the fastest-growing semiconductor company in the top 25 and continues to benefit from its leading position in wireless semiconductors. It was number 6 in 2011.
Intel still leads with a market share of 16.4 percent but it witnessed a negative growth of 3.1 percent in revenue clocking $49,089 millions in 2012. Gartner blames falls in PC shipments for the decline in the company's revenue.
Some people might be surprised to hear this but Samsung is the second largest semiconductor vendor in terms of revenue with a 9.5 percent marketshare and a revenue of $28,622 million. It witnessed a growth of 3.1 percent during the year. Samsung's growth was held back by weak DRAM growth in 2012, as well as a dilution of the NAND flash market, noted Gartner.
However Samsung's overall revenue increased from smartphone application-specific integrated circuits (ASICs) and application-specific standard products (ASSPs).
Toshiba slipped from third place to the fifth while Texas Instruments continued to hold its number 4 position.
However, overall, the year was not that good for the semiconductor industry as total worldwide semiconductor revenue reached $299.9 billion in 2012, down 2.6 percent from 2011, as per Gartner.
"The normal drivers of semiconductor industry growth -- the computing, wireless, consumer electronics and automotive electronics sectors -- all suffered serious disruption in 2012," said Steve Ohr, research director at Gartner. "Even the industrial/medical, wired communications and military/aerospace sectors ordinarily less affected by changes in consumer sentiment suffered severe declines in semiconductor consumption. Excess inventory levels also remained a growth inhibitor."