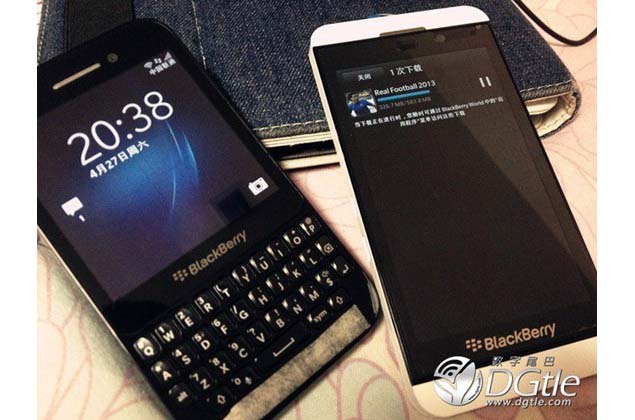 BlackBerry R10
BlackBerry seems to be gearing up to add more devices in its BlackBerry 10 portfolio. Earlier we heard rumours regarding affordable BlackBerry 10 smartphones being in the works, and there's more buzz around the same.
A few purported pictures of this affordable BlackBerry 10 smartphone have been posted online courtesy Chinese website, DGtle. The past rumours suggest that this smartphone will be dubbed BlackBerry R10 and will be an affordable Curve smartphone.
MobileSyrup via DGtle is reporting that the BlackBerry R10 will come with a 3.1-inch display with a 720X720 pixel resolution. The smartphone is expected to pack in 2GB of RAM, 8GB of internal storage and a 5-megapixel rear camera.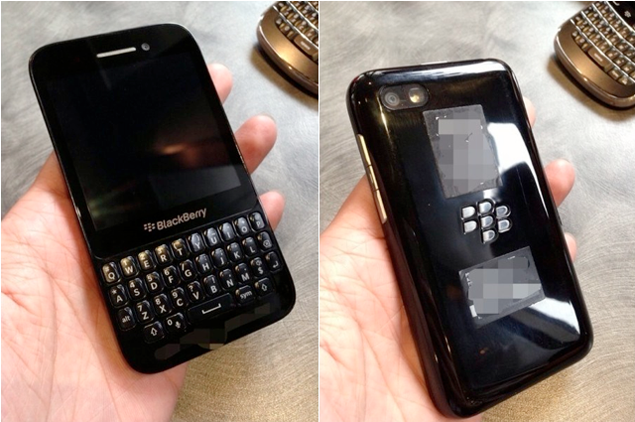 BlackBerry R10
In the past, we have spotted the BlackBerry R10 in White and even Red colours but this is the first time that images of a Black R10 have surfaced online. From the pictures it seems that the BlackBerry R10 has borrowed its looks from the iPhone 3G/ 3GS. The smartphone seems to have a curved, glossy rear panel with the camera lens situated on the top left.
BlackBerry R10 will allegedly be the first BlackBerry smartphone to come with a non-removable battery. It is likely to have a 1800 mAh battery. The BlackBerry R10 will run on BlackBerry 10.1 OS.
The past speculations have hinted a Q3 release for this smartphone and also pegged that BlackBerry R10 is likely to be priced between $300 to $400 without any contract.
BlackBerry is already offering its flagship Z10 smartphone in the market. This smartphone was launched in January 2013 and has been followed by a touch-QWERTY smartphone Q10.
BlackBerry Q10 comes with the brand new BlackBerry 10 operating system. It sports a 3.1-inch super AMOLED touchscreen.
There is an 8-megapixel camera on-board. Connectivity options include Wi-Fi, Bluetooth, 4G and NFC. BlackBerry Q10 also packs in 2GB of RAM, 16GB of internal storage and a 2100mAh battery. The Canadian smartphone maker has already started selling Q10 in some parts of the world like Canada and UK but it is not available in India yet.