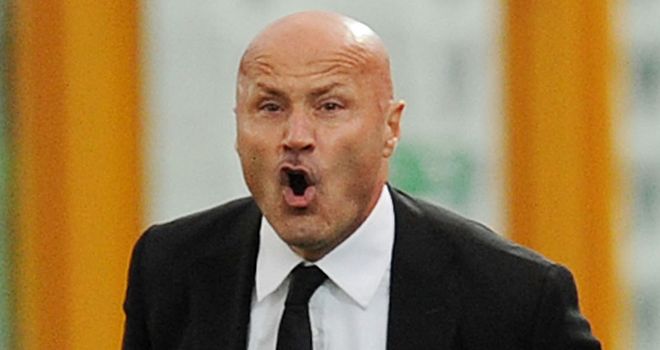 Stefano Colantuono: Looking for a surprise win
The Bianconeri clinched their 29th Serie A trophy, their second in a row, with victory over Palermo on Sunday.
And with Atalanta seven points ahead of the drop zone with three games to go, Colantuono would not turn down some easy points.
His side still need at least two to secure their place in the top flight and Colantuono is hoping that is something his players will be able to celebrate on Wednesday night.
"We have got to be careful and prevent Juventus from playing their usual football," he said.
"It's not going to be easy but, with a bit of luck, a positive result is possible and we will give it a go.
"We still have to secure safety and today that means getting to 41 points.
"Maybe fewer will be needed then we will all be happy. But right now, that is what we have got to aim at.
"I think Palermo could win all of their games so we've got to get there."
Juve coach Antonio Conte could well rest several of his players, but Colantuono still expects it to be tough for his side.
"They are the strongest side in Italy," he said at a press conference. "I pay them my compliments.
"They have a very compact defence and I think that is their secret, and then there is the merit of Conte, who has done a great job and deserves the compliments."
Atalanta are likely to come up against two players who were wearing their colours last season in Federico Peluso and Simone Padoin.
"They did a great job for us and made it into a big club," said Colantuono. "They are two great lads and I'm delighted to see them again."