Whatever good deeds they happen to gift upon the world, the superheroes we see on our screens also seem to have taken up positions as "purveyors of ill-judged decisions," many of which could have been totally avoided, had they stopped for a moment to consider what it was that was happening. No one can be perfect all the time, of course, and everybody is human (although there is a Norse God and a demon on this list, to be fair), and the superpowers present are a mixture of natural and man-made. That aside… accidents happen, right?
The general conclusion we can draw from this, though, is that sometimes these guys get a bit too excitable and either get caught up in their plans, or in the moment entirely, causing them to forget that they need to use their brains now and again; some of these decisions are impulsive and were made during a fight, whereas others were long-term plans in which the hero overlooked a fatal flaw for reasons we'll never know. I've even thrown in a couple of villains, just to mix it up a bit and show that everyone is equal in their occasional bouts of stupidity…
8. Spider-Man Constantly Takes His Mask Off For No Reason (The Amazing Spider-Man)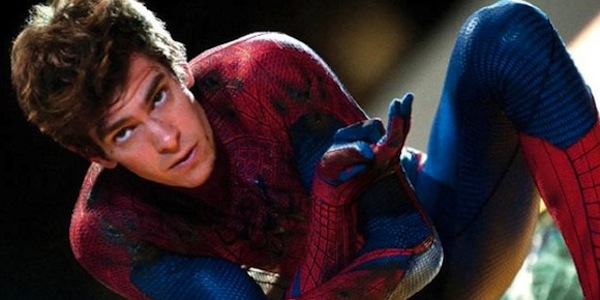 Andrew Garfield's incarnation of Spider-Man is just plain foolhardy. Seemingly every single time a battle grinds to a halt, or he shows any sign of exhaustion, or maybe he's just a tad hot, that mask just comes right off (at least in Raimi's Spider-Man trilogy the only reason we ever saw Tobey Maguire's face when wearing the suit was as a result of it having been ripped).
This isn't so much a dumb decision as perhaps lots of impulsive movements on Peter's part, as he presumably wants more air but doesn't think it through to realise how many people could potentially see his face, especially when at his school, where people are bound to recognise him. There is barely any point in him having a secret identity and wearing a mask at this rate, though. Dumb.
7. Thor Attacks Captain America With No Knowledge Of His Shield (The Avengers)
Thor fights with Iron Man in the woods in The Avengers: fair enough. Iron Man had just scooped the Norse God up and flown him around, so it's a fair assumption for Thor to make that this strange metal man would be able to withstand his hammer's full force when he throws it.
However, Thor has absolutely no indication that Captain America's shield is anything but an average piece of metal, so when he dramatically jumps into the air and swings his hammer down towards Cap and his shield, for all he knew he could have come very close to committing a serious injury. More likely? Murder.
Clearly Thor assumed that this shield and its bearer would be no challenge to him at all or he wouldn't have dived in so thoughtlessly, but then there is no excuse for this dangerous behaviour. Equally, he had just seen the shield bounce off of Iron Man's suit and back to Captain America, so with some observation he might also have realised that it may backfire, but then it is an equally dumb decision but for the opposite reason.
6. Doctor Octopus Needs Peter Parker But Continually Tries To Kill Him (Spider-Man 2)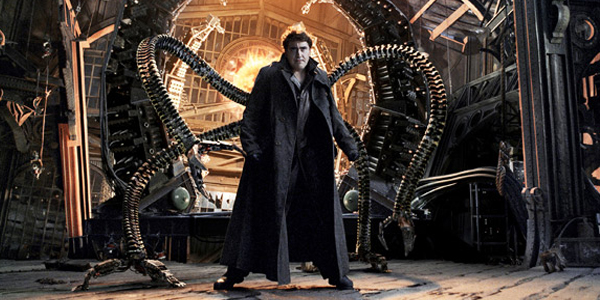 Doctor Octopus throws a car at Peter Parker. Because he needs him. So he throws a car. He doesn't know Peter is Spider-Man but he throws a car at him. A car Peter was only able to dodge because he has spider-based powers. What was Doc Ock's reasoning? The man is a doctor, but one set of robot limbs later and now he's all throwing cars at the people he needs alive.
Can you imagine what it must be like living around this guy? *Car whistles closely overhead* "Hey friend, do you happen to know the way to the park?" *Car crashes through living room wall* "I was wondering if I could borrow some sugar?" This just goes to show how people skills deteriorate as a person's affinity for supervillanous acts increase.
5. Blackheart Eliminates His Immunity To Ghost Rider's Penance Stare (Ghost Rider)
Another villain now, and this one's entire plan is stupid. Blackheart turns out to be immune from Ghost Rider's penance stare as he has "no soul to burn"- fantastic, right? Make the most of that one, Blackheart! Oh wait, he absorbs 1,000 souls. Good move. After this turns him into Legion, Ghost Rider figures out the presence of the condemned souls allow him to perform the penance stare. Hooray!
Maybe he only realised the full, overriding consequences of his plan in retrospect, but Blackheart really should've got there sooner, or waited the five extra minutes required for the sun to come up and turn Ghost Rider back into Nicolas Cage (interesting fact, Nicolas Cage wasn't actually acting: much like in the Dreamworks film Bolt, he actually believed himself to be the host of an arch angel).
There's a lesson here, kids: if you're trying to overthrow your father as ruler of Hell, don't deliberately make yourself vulnerable to your enemy's biggest power.
4. Batman Being Batman Creates The Joker & Other Villains/Criminals (Batman/The Dark Knight)
Batman really needs to take some responsibility for his actions. Without meaning to sound too picky, the very moment he decided to become Batman and make a life for himself as a crime-fighting vigilante, he signed Gotham up for a hell of a load more pain than it probably would have got otherwise.
Nolan's version of the Joker makes this very clear in The Dark Knight. It can't be denied that people often react strongly to extremes, so it's hardly surprising that criminals started to respond to something in kind when a madman dressed as a bat began foiling all their plans. Batman's legion of copycats hardly helped the situation, either. The Joker likes to rub this point in throughout the film, pointing out "look how crazy Batman's made Gotham!" Unfortunately, this psycho has a point.
Batman also inadvertently creates a villain of Jack Napier in 1989's Batman. Fair enough, he didn't know that Jack would be knocked into the vat of chemicals when the bullet bounced back off his gauntlet, but we can say this is once again a side effect of Bruce's vigilantism.
However we look at it, though, it doesn't matter to the Joker that this was an accident, saying things like "You made me. Remember? You dropped me into that vat of chemicals" and "I have given a name to my pain, and it is Batman." Even if Jack had instead encountered the police in this scene and they'd similarly injured him, it's unlikely that he would have held on to this level of resentment to inspire his malice and crimes.
Unfortunately, crazy begets crazy, and Batman likes to lead by example. I can't help but think it would have been better for everyone if Bruce Wayne had simply invested in and led a crime prevention drive instead – he could certainly have afforded it.
3. Thor Defies Orders For An Ill-Guided Mission To Jotunheim (Thor)
Thor's ascension to the throne of Asgard was interrupted by Frost Giants who managed to intrude. Naturally, he throws a tantrum because he wanted to be Asgard's ruler, and obviously the best way of dealing with this was to invade Jotunheim in direct defiance of his father, the King's orders as well as at risk of sending the two races back to war. I mean, their truce was hardly stable.
Basically, Thor is a hot-headed idiot. His friends could have said a lot more to try and deter him, but they knew him well enough not to bother. They didn't care about being blunt, though, saying "if the frost giants don't kill you, your father will." If Odin hadn't turned up when he had, they would've been goners, and then Thor definitely wouldn't have been crowned King.
Insightful words from Sif: "I fear we'll live to regret this." Yes. Yes, you will.
2. Iron Man Invites A Dangerous Terrorists To Attack His House (Iron Man 3)
It's kind of understandable that Tony Stark made this decision, because, yes, his best friend Happy Hogan was in a coma in hospital having almost been blown up by a bomb, he was upset, and the paparazzi are annoying. Then again, actually inviting the Mandarin to come and get him by relaying his address on national television? An undeniably dumb move, you'll agree.
What made it even worse was the fact that he didn't then prepare for the inevitable attack: he didn't even have a suit ready. For some reason, he even thought it possible that they would ring the doorbell. Forgetting to follow through and come up with an action plan after this idiotic decision makes it pretty much unforgivable.
And on a side note, why doesn't everyone already know where he lives? It's not like he keeps it secret. Stark mansion is not Iron Man's equivalent to the Bat Cave. We know where our celebrities live, why don't the inhabitants of the Marvel universe know where theirs do?
1. Batman Keeps Picking Fights With Exponentially Stronger Opponents (The Dark Knight Rises)
Arguably, Batman's one superpower is his ability to plan any situation in advance so that he can come out on top. It is reasoned by his fans that Batman could win any encounter as long as he had time to prepare for it; this is the man who has a plan to take down every member of the Justice League "just in case," you know. But every now and again his intelligence goes out the window and his ego takes over.
In The Dark Knight Returns, Batman is 55 and returns to the cowl after struggling with retirement. He uses the Batmobile to decimate the Mutant gang and had their leader in his sights, but was goaded out of the safety of the vehicle into a one on one fight with the Mutant leader. He then couldn't hold his own against the hulking beast of a man at his physical peak, and was soundly beaten. If the 13 year-old Robin hadn't bailed him out, Batman would have been in big trouble. It is important to note that Batman returned from this defeat and, after some proper planning, took down the Mutant leader easily.
Similarly, at the beginning of The Dark Knight Rises, Batman has become a recluse, hiding in his mansion for 8 years after the death of Rachel Dawes, taking the fall for Two-Face's crimes, and requiring a cane to walk. Even after going through some physical therapy, Bruce Wayne will never be on top physical form or even close to how fit he was in The Dark Knight, but this doesn't stop him underestimating Bane and being ill prepared for their first meeting.
Granted, he was led into a trap, but you have to wonder whether if Batman had properly accounted for his opponent's skills the fight would have gone in Batman's favour, as it did in the film's climax (although this would have greatly reduced the film's run time). But no, he went and got his back broken, the impulsive fool.
Like this article? Let us know in the comments section below.