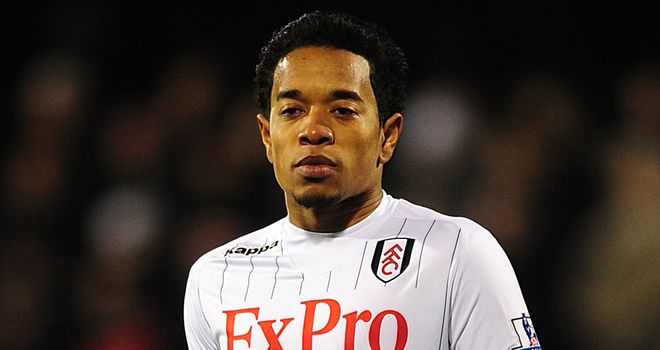 Urby Emanuelson: Joined Fulham on loan from AC Milan in January
Fulham manager Martin Jol has admitted there is no chance of the club signing AC Milan midfielder Urby Emanuelson on a permanent basis.
The 26-year-old has been on loan with the Premier League club at Craven Cottage since January.
He has made nine appearances for Jol's side, with his best display coming in Saturday's 1-0 defeat by Arsenal.
"You could see [on Saturday] that Urby is a nice, technical crowd-pleaser," said Jol. "But there is not an option on him, because it would be impossible to buy him."
One player who is looking to a future with Fulham is midfielder Alex Kacaniklic, who started the game against Arsenal after having returned from a loan spell with Burnley.
"I was happy with my performance. I am happy to be back, this is where I want to be," the 21-year-old told the Fulham and Hammersmith Chronicle.
"It was my decision to go on loan because I was not playing too much here.
"I think I am in the manager's thoughts, and the club's thoughts.
"I think they believe in me and have shown that throughout the season because I have played 25 games here, so I should be happy with the season.
"I have got some big games for Sweden this summer, which will be important for me, and then the aim is to come back here and get a place for the whole of next season."