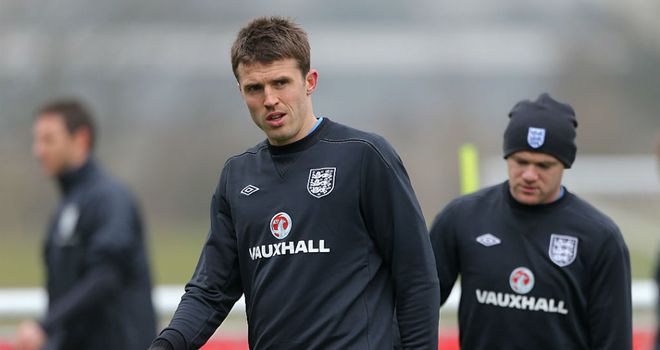 Manchester United midfielder Michael Carrick says the club's manager Sir Alex Ferguson does not put pressure on players to withdraw from international games.
There was controversy recently when Carrick's United team mate Rio Ferdinand pulled out of the England squad for World Cup qualifying fixtures in San Marino and Montenegro.
Ferdinand withdrew in order to stick to a specific fitness regime but it was also speculated that the possible disapproval of Ferguson may have been a factor in his decision.
However, Carrick told talkSPORT: "I have never had anything from the manager saying pull yourself out or anything in that manner, because it's not in his nature.
"We have got players here who travel the world to play international football. Chicharito (Javier Hernandez) goes to Mexico, Antonio (Valencia) goes back to Ecuador.
"If you have got the best players, or the better players, then international football is part of it.
"I don't see a club versus country row. There is obviously two agendas because it's two different set-ups, but they can come together and work well."
Positive impact
And Carrick was quick to acknowledge the positive impact the hugely experienced Ferguson has had on his career at United.
"He knows how to react and how to get the best out of players," said the 31-year-old. "Whether it's a pick me up and pat on the back or a bit of a dressing down and a kick up the backside.
"That's what top management is about and to do it for that long is incredible."
Asked if he would like to finish his career with United, Carrick added: "In an ideal world, of course. Not many people walk away from this place.
"Who knows? They might say at some point 'thank you, it's time to move on'. I hope not because I love this place but we'll have to see how it goes."
With regard to retirement plans, he said: "I don't think I'd be one for dropping down the leagues, I'd prefer to go out near the top.
"I think I would probably just start coaching or something like that and try to help the younger lads out."