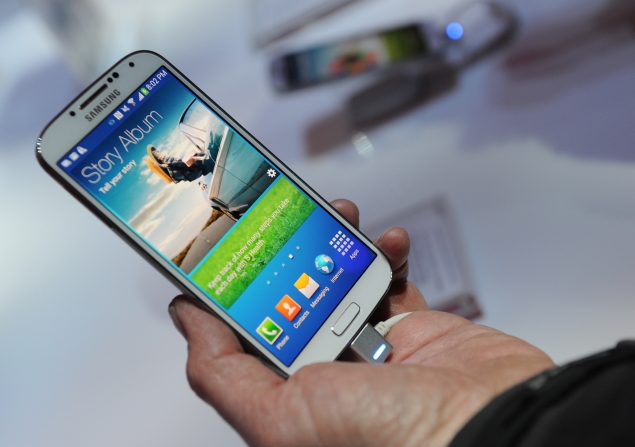 It looks like smartphone wars have taken another dimension after the launch of the Samsung Galaxy S4. After Apple's marketing chief
dissing
the Korean giant's new offering before its launch and a defensive
campaign
from the company after the launch, HTC has also entered the fray, with the company's chief marketing officer, Benjamin Ho, taking a dig at the Galaxy S4. In an interaction with CNET Asia, Ho said, "The next big thing? It's not plastic."
He said that with a continuation of a plastic body, and a larger screen being the most obvious physical change, Samsung's new Galaxy pales in comparison to the all-aluminum unibody HTC One, and that it was just more of the same. HTC president, Jason MacKenzie criticised the launch event. "I went from laughing to actually feeling embarrassed at some of the acting," he said.
Meanwhile, Samsung's design chief Dennis Miloseski, defended Samsung's smartphone strategy including Galaxy S4′s design at the Engadget Expand conference, and said that the company is focusing on making devices smarter, and that design will improve over time.
"Actually, the global design process has been raised," Miloseski said. "We're making devices thinner and lighter, screens more beautiful. With Samsung, it's less about that but more about building a meaningful relationship with technology. As these devices become smarter, letting them sense where you are and adjusting to that, it's known that design will improve over time. But now, we're thinking about: how do you create a soul for a device."
He further said, "The design process doesn't start with a material. It doesn't start with us saying, 'Okay, we're going to make a device that uses metal.' The design process starts with a story."
Earlier, executive vice president of Samsung's mobile business, YH Lee told CNET that the company also assesses how quickly and efficiently it can manufacture the product, knowing that it will have to ship a high volume of devices, when it considers choosing the materials for the phones.