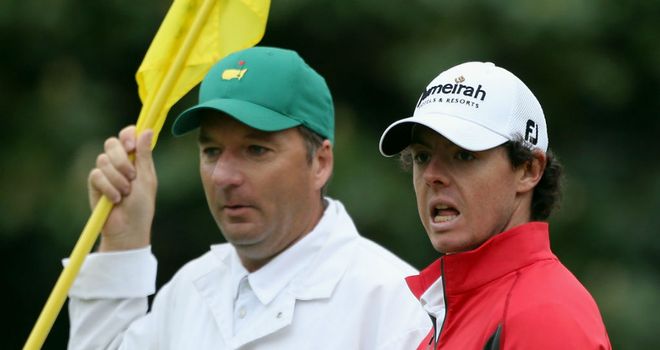 McIlroy says those trying to talk up a battle between him and the world No 1 need only take a look at their respective records to prove his point.
"I don't see myself a rival to Tiger or to anyone," he said. "Tiger obviously has been on tour, for, what, 12 more years than me or something like that.
"When you speak of rivals, you tend to put rivals who have had similar success. He's got 77 PGA Tour events (wins); I've got six.
"He's got 14 majors; I've got two. If I saw myself a rival to Tiger, I wouldn't really be doing him much justice."
But McIlroy admits he is feeling far happier heading into Augusta than he has for most of the season, first down to a change of clubs and then serious pain from his wisdom teeth.
He bounced back to form last week with a second placed finish in the Texas Open and believes his breaking-in period with his clubs is now complete, just in time for the first major championship of the season.
"I'm very comfortable and I'm 100 percent there," he said. "I wanted to do it all at the start of the year. I didn't want to leave it for a while and say, 'OK, I'll put something in in dribs and drabs.'
"I just wanted to get it all in, get it all settled and have it over and done with, so eight, nine months down the line, I don't have to say, 'OK, right, I need to try to get this in or that in.'
"I just wanted to get it all in straightaway. I'm really comfortable with everything and I feel like they are a part of me now and that's the way a golf club should be."