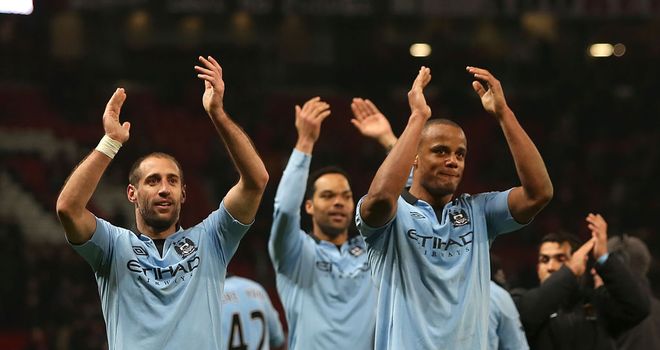 Greater Manchester Police say they have received no complaints regarding the alleged incident but have been 'made aware of footage' by a local newspaper.
A police statement said: "The derby always generates a fantastic atmosphere at both the ground and across the city centre and last night was no exception.
"With a crowd of 75,000 in attendance, to make just 10 arrests is testament to the impeccable behaviour of the majority of fans and it is right they should be applauded for their behaviour.
"We have not received a complaint about racist abuse directed towards any players, however we have now been made aware of this footage by the Manchester Evening News.
"The force will work with both clubs and review any footage to investigate the incident."
Kompany was giving an interview to Sky Sports in the tunnel after City's 2-1 win at Old Trafford when the alleged incident took place.
City officials are understood to have listened to the Sky Sports audio feed and are satisfied there is no racial element.