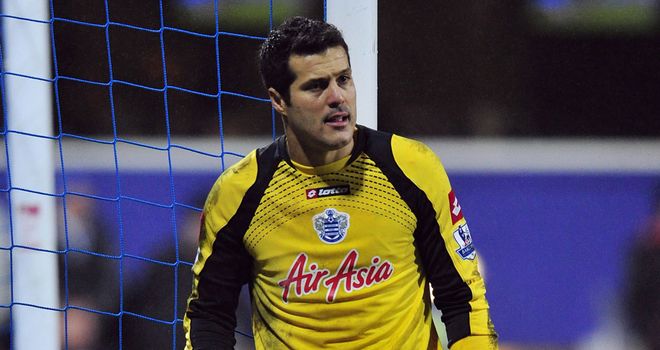 The Brazilian goalkeeper joined Rangers last summer from Inter Milan and has been one of the few players to come out of their relegation-threatened campaign with any credit.
The 33-year-old has produced a string of top-level displays and even earned a recall to the national side, during his time at Loftus Road.
Recent weeks have seen him linked with a possible move to AC Milan, should QPR lose their battle against relegation - but Cesar has suggested that he would not look to move back to Italy.
"I'm enamoured by Italy, but England has really won me over. I like everything here: the stadiums, the people," he told La Gazzetta dello Sport.
"The supporters are incredible, if a player has the opportunity to play in the Premier League he must go, it is an exciting experience."
Cesar insists that he has not accepted that QPR are going down, continuing: "As long as we have hope, then I will too, although I know the difficulties of the situation.
"We have taken 11 new players, it takes time to create a group. But Harry Redknapp is doing good work."
Cesar has been quoted as saying that he has no release clause in his contract, but he has revealed where he sees his future.
"I have clear ideas for my future: I want to stay in the Premier League, I want to win the Confederations Cup and I want to win the World Cup."