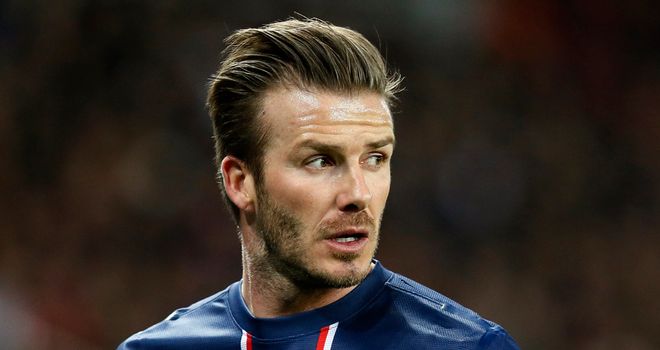 Paris St Germain manager Carlo Ancelotti has angrily denied suggestions he was forced by the club's owners to start David Beckham in their Champions League clash with Barcelona.
Beckham, who joined PSG in January on a deal until the end of the season, made just his second start in Tuesday's quarter-final first leg at the Parc des Princes.
The 37-year-old was singled out for criticism in the French press for his performance in the game, which ended 2-2 thanks to Blaise Matuidi's late goal for the home side.
"It is wrong to say that (the club's owners from) Qatar said 'Beckham to play'," said Ancelotti.
"Everyone must understand that club presidents are very intelligent and cannot force a coach to pick a player. Because in this case, the coach can say to the president: 'Okay, you're doing the coaching and I go home'.
"Never in my career has a president forced me to bring a player, whether Berlusconi (AC Milan president) Abramovich (Chelsea chairman) or Nasser (Al-Khelaifi, president of PSG).
"It annoys me that anyone would think that. I am not a supporter or friend of Beckham, I try to be objective.
"Beckham deserved to play even if he is 37-years-old.
"Criticism of him is abnormal and unjust, he had a very good game, he followed exactly the strategy I asked, giving the ball quickly.
"If Paris was good in the first 30 minutes against Barca it's because Beckham was good, because he sought to play fast."