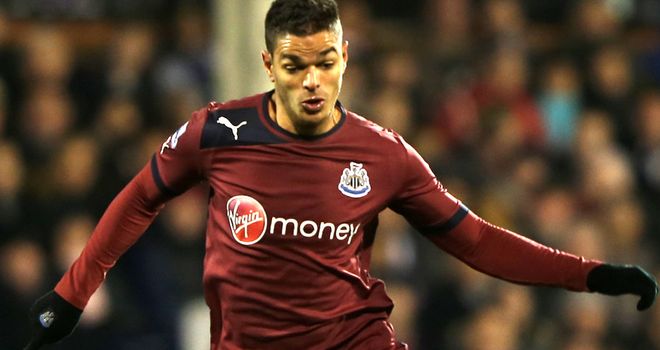 It was thought the 26-year-old would miss the remainder of the season in order to undergo an operation on a persistent hamstring problem.
But specialists have told the club that the Frenchman does not need surgery.
Ben Arfa was put through his paces on the pitch at St James' Park before Sunday's 1-0 win over Fulham and United manager Alan Pardew has revealed he has a chance of being involved in Sunday's match at St James' Park.
"What's happened with Hatem is that the scan has shown that we've got some scar tissue still in the hamstring," Pardew told the Hartlepool Mail. "He's showing no ill-effects.
"We've sent him to three experts, mainly a French expert, who's been looking after him. He thinks that he's 100%.
"We're now treating him as that. He's running. There could be a cameo as soon as Sunderland. He's got a week's work. If he gets through that work, then he could be involved."
Ben Arfa was in superb form at the start of the season and Pardew is keen to have the player back.
However, having seen Ben Arfa make two abortive comebacks from the injury, suffered in a Europa League group game against Maritimo, the manager is erring on the side of caution.
"It'd be a massive bonus for us, but it's still too early to call," added Pardew. "After the last time, we said he wouldn't play again this seaons. Half of me thought he might.
"I just wanted to clear his mind and see how he reacted. Hopefully, we'll get a nice bonus."