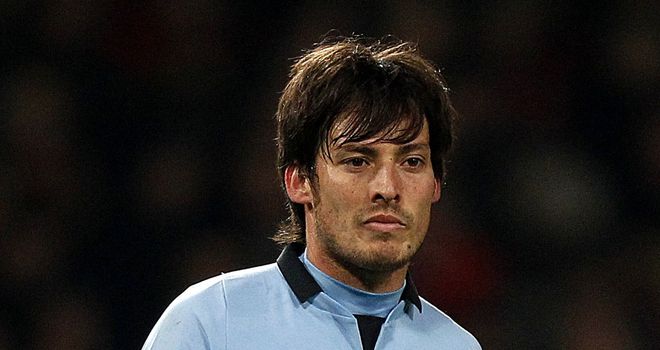 The Spain international injured his hamstring in the closing stages of City's 2-1 derby victory over Manchester United at Old Trafford on Monday night.
City manager Roberto Mancini said after the game he thought it unlikely Silva would be fit for the weekend but the player himself has refused to rule himself out.
"I have to have tests done tomorrow (Wednesday). We will see the results of the tests and we will see whether I can be ready to play on Sunday or not," said Silva.
"I felt it at the end and I am still feeling it now. We will have to wait until tomorrow and see what the tests show. Hopefully I will be able to recover for Sunday.
"It would be a big blow for me. It is a game every player wants to play.
"Let's see what happens tomorrow but if I can't there are always team-mates that can play."
Despite the victory over their local rivals, City remain 12 points behind United in the Premier League and, barring a dramatic turnaround in the closing matches of the campaign, are expected to relinquish their crown to them.
Mancini has publically stated they have the quality to regain their crown next season and Silva concurred with his manager.
"To achieve it again be we have to follow the line we showed last night," he added.
"Also, last year we had that little bit of luck at the right times, this year we haven't.
"We need to stick together to achieve it again but if we follow the line we followed last night we can do it.
"I feel we are growing every year as a club and we can see with the new contracts, we are growing, making a better team every year.
"I am confident we can win the title again next year."