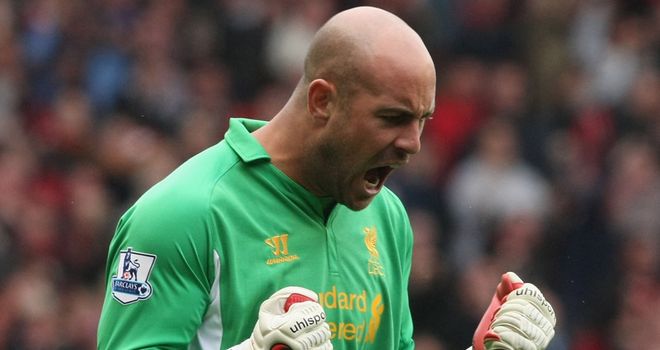 Brendan Rodgers has dismissed speculation linking Pepe Reina with a move away from Liverpool by insisting their relationship is strong.
Reports have suggested that Reina could be a summer target for Barcelona, with Victor Valdes expected to leave after announcing that he does not intend to sign a new contract at Camp Nou.
However, Rodgers has stressed that Reina remains a key part of his plans for the future at Anfield, saying he has never had a problem with the 30-year-old.
"I think a lot of the stuff this year has just been based on the speculation that Valdes is going," said the Liverpool manager.
"I am counting on him for next season, yes. He's never been unsettled and our relationship is very strong.
"Pepe and I speak a lot. He's a good man and I've real respect for him."
Rodgers added: "I see him as someone who is going to be here. He is 30 years of age and is someone who looks after his body. The sports science team this year have worked really well with him.
"I think he's been outstanding and had great focus and hopefully that will continue for us."