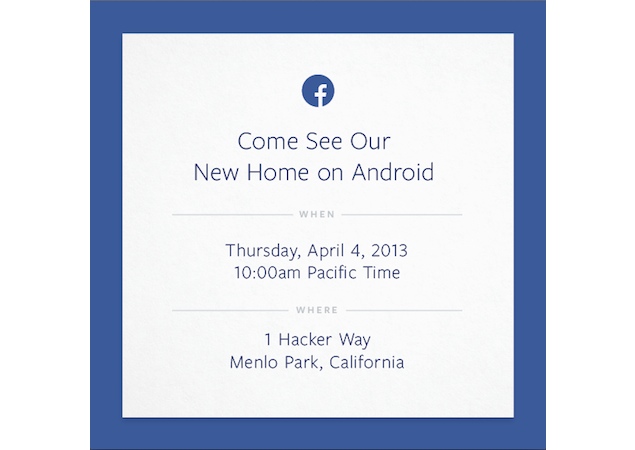 Facebook is indeed developing an app that displays content from users' Facebook accounts on an Android smartphone's home screen, a report has confirmed.
The Wall Street Journal cites people familiar with the matter to inform that Facebook is likely to offer the functionality on HTC smartphones first but it is also working with other phone makers to offer the same feature. The report doesn't confirm if HTC is releasing a brand new phone, though.
Earlier reports had indicated that Facebook's upcoming announcement could be related to a new HTC Facebook phone that features Facebook functionality on the home screen and integrates various Facebook services deeply within the phone.
The WSJ report also adds that Facebook would be bringing home screen updates with an intent to up the amount of time people spend on Facebook which in turn helps in increasing ad revenue.
Although the existing native Android Facebook app also offers a widget that offers status updates on the home screen, the report mentions that the new app would require handset makers to tweak Android for deep integration with the phone's home screen.
As we mentioned earlier, while it's not the first time that HTC and Facebook would be bringing an integrated phone, Facebook now has more mobile centric products including its new Messenger that also supports voice calling, than it had earlier. Two of HTC's Android smartphones, the HTC Chacha and HTC Salsa featured some Facebook integration in the software and an additional hardware key for quick access to Facebook. UK based mobile company, INQ, had also developed an Android phone with Facebook integration.
Facebook has sent a press invite for an event that is going to take place at its headquarters on April 4. The invite doesn't say much beyond 'Come See Our New Home on Android', and the date, time and venue of the event.