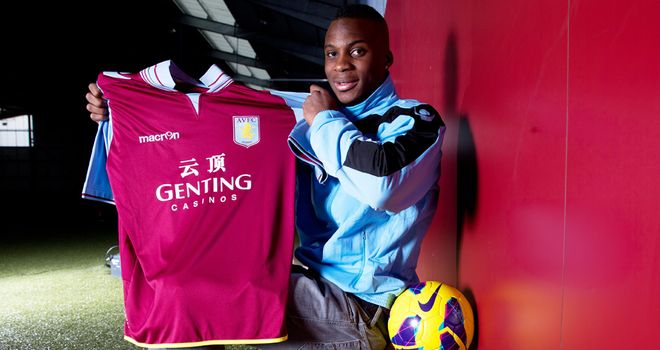 Yacouba Sylla: Aston Villa midfielder admits January move came out of the blue
Sylla, 22, was brought in by Villa boss Paul Lambert during the winter transfer window in a £2million deal from the French Ligue 2 side.
The tough-tackling defensive midfielder has already made nine appearances for Villa, helping them climb out of the relegation zone and up to 13th in the Premier League table.
The switch in January came out of the blue for the France Under-21 international, who was hoping to join a Ligue 1 club in the summer, only to be offered the chance to shine with England's elite.
Sylla told France Football: "When the Premier League opportunity came, I immediately said yes.
"I was absolutely not prepared for it. It was impossible to refuse.
"I was surprised they came and got me at Clermont."