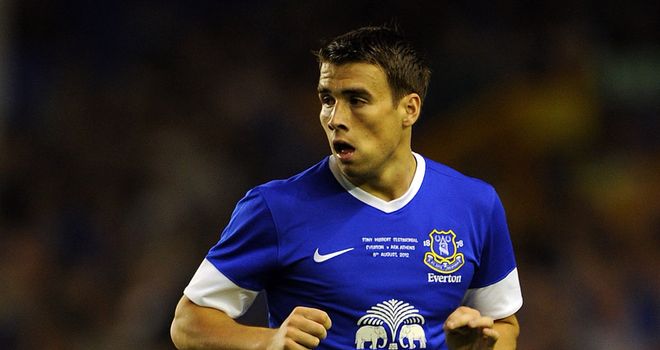 Seamus Coleman has defended David Moyes' decision to wait until the end of the season to decide his Everton future.
Moyes' contract expires in the summer - Coleman hopes he'll stay and insists Everton can qualify for the champions league.
"The manager's situation is his own situation and he has been around long enough to earn the right to decide what he wants to do," Coleman told Sky Sports News.
"Obvioulsy we would all love him to stay but that is up to him and we have just got to keep playing as well as we can and try and finish as high in the league as we can.
"Personally speaking he has been great for me, since I came in, he has always been there to tell me what I am doing well, what I have done wrong and a manager of his experience you are going to listen and you can see why he has been so successful a the club."
Coleman is pleased that Everton are still in with a realistic chance of qualifying for the Champions League.
"There is still a chance [to finish in the top-four], which is important - I think that is the main thing that we still have a chance with five games to go," he said.
"We are underdogs for that position, which I suppose rightly so given the resources other teams have - but at the start of the season if with five games left we knew we had a chance, then we would have taken that."