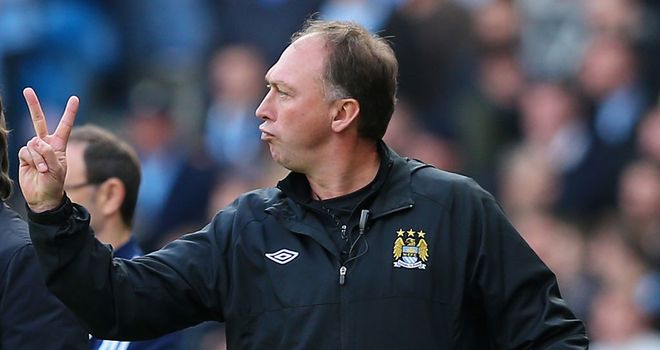 The reigning champions silenced Old Trafford with a hard-fought 2-1 win over the Red Devils on Monday evening, and Platt is adamant that the victory proves the Citizens will not go away in their bid for Premier League supremacy.
The former England midfielder said: "The potential is being realised. It is a very good team, it is a very good football club. It is not going away.
"That is the main message, not just to come out of last night but forever. Regardless of what happens in the league this season, we aren't going away.
"We will be there next year and long may that continue. We will keep getting stronger and stronger."
Platt added on City TV of the derby, decided by a late Sergio Aguero solo effort: "More than a fantastic result it was a terrific performance.
"You are never going to dominate a game for 90 minutes against Manchester United but we restricted them to very few opportunities.
"The opportunities they did have were on the counter-attack, which you expect from a team like them, but we took the game to them, we had territorial advantage, we created opportunities.
"We were composed throughout, which was a good thing. But not only that, we showed character as well. Having conceded the goal to go 1-1 we showed the character to continue to go and finished it off with a great goal from Sergio."