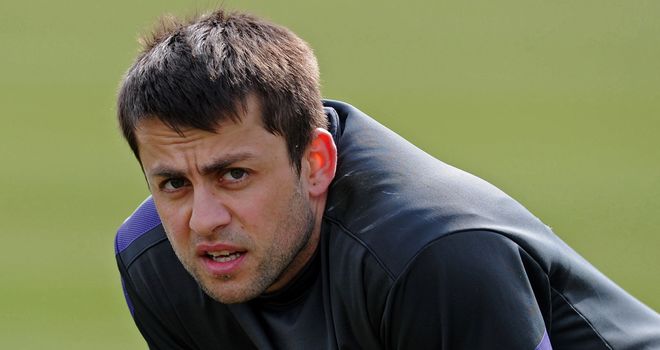 Arsenal goalkeeper Lukasz Fabianski could be set for another spell on the sidelines, Arsene Wenger has confirmed.
The Poland keeper took a kick to the ribs during Saturday's win over Norwich, and having only just returned to Wenger's side following fitness problems, the Gunners boss has confirmed he is being monitored daily.
"Fabianski has a crack in his rib that has not moved, so we have to treat it clinically," he said.
"That means has he pain or does he not? That is day by day."
On Wojciech Szczesny's recent display, Wenger added: "He had a good performance, I was pleased with his focus, with his sharpness.
"He dealt well with the situation that he faced.
"In our job there is only one way to respond, to practice harder and stronger and show that you are ready for a fight, that is what he did."
Arsenal dropped to fourth in the Premier League table following Chelsea's win at Fulham on Wednesday, and the Frenchman is targeting total commitment when they travel to Craven Cottage this weekend.
"We are in a fight where every performance you want to be at the best possible level and we will focus on that on Saturday," he said.
"It is a derby and you always expect a game in London to be difficult so the only for us to deal with that is to focus the way we did against Everton and come out with a strong performance."
Wenger, meanwhile, played down suggestions he was set to move for Alex Song this summer.
"There is no buy-back [clause] in his contract," said Wenger.
"He is a quality player and sometimes the players have to insist when it doesn't go well and not change his mind too soon.
"My personal advice for him would be to give it another go and after two seasons he can still make a decision."
The Arsenal manager added his praise for France international Olivier Giroud, who has had a productive debut campaign scoring 17 goals for the Gunners.
"I think you will see more from him next season, and there's a lot more to come from him.
"He wants to do well, he is desperate to do well, but he is not the one who hides afterwards.
"He stands up for what he has done and I feel he deals quite well with that."