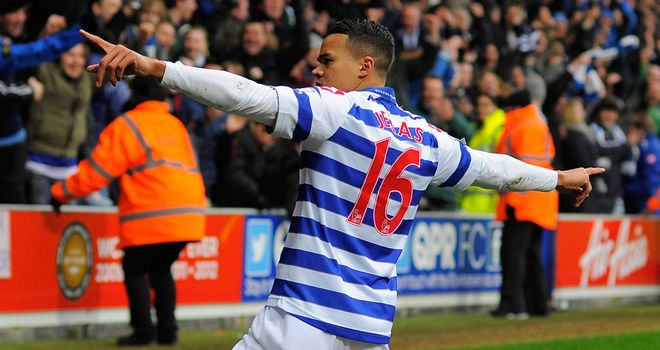 The midfielder won the last of his 21 international caps in 2009 and moved on to Loftus Road in January after falling out of the first-team picture at Tottenham.
Jenas signed an 18-month deal and is committed to Rangers even if they fail to bridge a seven-point gap to safety between now and the end of the season, but his ambition to play at the top level remains.
The 30-year-old told the London Evening Standard: "Look at some of the players that have drifted out of the system and come back into it - the likes of Scott Parker. He is two years older than me and still getting picked.
"Thinking about age, there is Steven Gerrard and Frank Lampard who are a little bit older than me but still in the team and although there are young players coming through, there is always the question of whether they are good enough.
"As long as I maintain my performances and keep myself fit, I would like to think that I would always be in the background of the manager's thoughts."
Asked if he would seek a move if QPR are relegated, he said: "Everybody wants to be in the Premier League, but I am very happy at QPR.
"The club and fans have taken to me very well and we will cross that bridge if we come to it, but I would love to stay.
"Everyone at the club has accepted me, taken me after I was not in a great place in my career. QPR probably took a chance on me and it would be very harsh for me to go anywhere else."