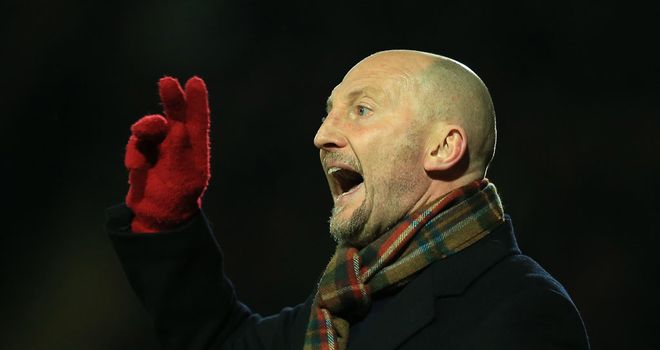 Crystal Palace boss Ian Holloway admits Watford's win over Hull in midweek was a big boost to his side's automatic promotion hopes.
The Hornets' victory left them a point behind Hull, with fourth-placed Palace a further five adrift.
Holloway, whose side host Barnsley on Saturday after a run of three straight defeats, said: "We have got six games left and we have to win a third more than two of the other teams to get the automatic spot.
"We have to believe we can do it but we have to do better than what we are doing at the moment.
"I have reinforced the stats from a few of the games when I first came here because we have been as good, apart from the goals-against column. We need to show strength and belief. It's a fantastic opportunity for us to come through this spell.
"If Hull had beaten Watford it would have been difficult, but they didn't so let's get going. We are still in the hat, but we need to get on with it."