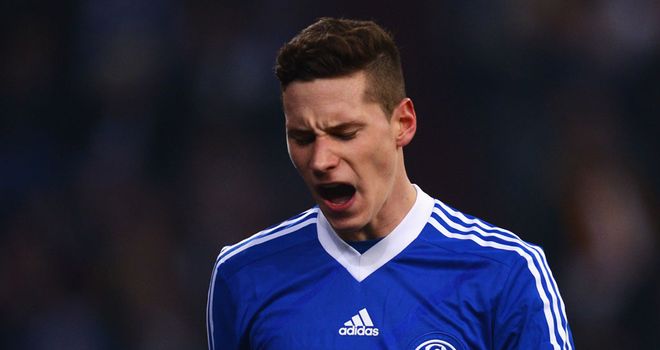 Midfielder Julian Draxler is confident Schalke will play Champions League football next season after Saturday's 2-2 draw with Bayer Leverkusen gave them a one-point advantage over Freiburg in fourth place.
With five games of the season to play, the Royal Blues have their destiny in their own hands, despite missing an opportunity to put some pressure on third-place Bayer Leverkusen.
Schalke travel to Freiburg on the final day of the season, by which time Draxler believes they will already have wrapped up at least a place in the qualifying round of the Champions League, if not more.
"We've not lost and we're still only four points behind (Leverkusen), which we can still bridge," he said on Sky television.
"Freiburg must not be underestimated for sure, but I would say that the current top four will be playing in the Champions League next season."
Such an outcome would boost coach Jens Keller's chances of being given the reins to the side next season too.
He replaced Huub Stevens in December with the Gelsenkirchen club five points adrift of the top four in seventh place.
"I'm incredibly proud of how my team got back into the game and turned it around," he said.
"We are very happy with this point, which cements fourth place.
"That was the priority when I took over as coach here."