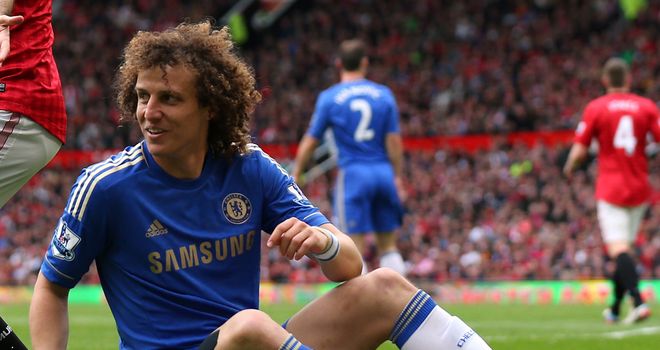 David Luiz: Laughing at 'Sideshow Bob' abuse
Rafael saw red after kicking out at Luiz during the ill-tempered conclusion to Sunday's match with Manchester United at Old Trafford, which Chelsea won 1-0.
Luiz was seen laughing after he was floored by the challenge, though it has since been claimed that was because a Manchester United fan called him 'Sideshow Bob' after a character from The Simpsons, who has similarly frizzy hair.
United boss Sir Alex Ferguson accused Luiz of going down like a "dying swan" but Benitez said the furore over the incident had been blown out of proportion.
"I'm aware that David Luiz is one of the best players in the Premier League by miles, without doubt," he said.
"We are talking about Luiz laughing because the fans were abusing him and the red card was after that.
"We are giving importance to this but it is not as important as other things. We are talking about this instead of trying to eradicate the bad tackles you can see every week.
"We are not talking about Chelsea beating Manchester United, about being much better than United in three games."