One of the most enjoyable elements of cinema is how diverse it truly is as an artform. The myriad of genres that are open for a director or writer to explore is utterly fascinating, if a bit daunting for many. For this reason the majority of directors prefer to stick with one genre for the majority of their careers given that it is usually easiest to find something that you're good at and continue doing it.
This has yielded some amazing results over the years. Think of Wes Craven making a career out of evolving the horror genre, Guillermo del Toro exploring fantasy and Brad Bird progressing animated film to new heights before directing the latest Mission Impossible film. The fact that these directors stick very close to well worn subject matter should be a hindrance to their creativity, but instead film as a whole has greatly benefited.
However, not all directors are not satisfied by sticking to similar subject matter and some need to branch out in order to find creative and commercial fulfillment. Sometimes this means directing a movie that is virtually unrecognizable to what came before it, while also bearing the signature trademarks of that specific filmmaker. Some of the most interesting movies of all time have been made because of this and I'll be exploring 8 of them here.
Read on to see 8 movies that were totally out of character for their director.
8. The Lord of the Rings Trilogy – Peter Jackson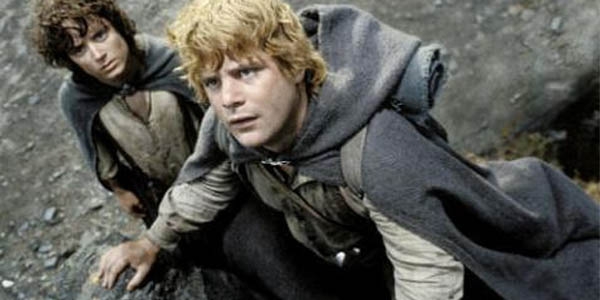 Previously known for: The Frighteners, Meet the Feebles and Dead Alive
Before Peter Jackson found critical success with The Lord Of The Rings: The Fellowship of the Ring he was "that guy who made those low budget horror movies that grossed you out" and after Fellowship he became "that visionary who brought one of the greatest books ever written to the screen". Could anyone have ever even possibly conceived that Jackson would be able to make a film that wins multiple Oscars before he started his epic trilogy?
It's become common knowledge at this point since we've all had a decade to experience his stratospheric success with his Lord of the Rings trilogy and his King Kong remake. Before he ventured out into the Tolkien universe he was a low budget shock maestro in the same vein as Sam Raimi. Dead Alive is worlds apart from The Two Towers, yet Jackson's direction on both of those films came across as assured and vivid.
The Peter Jackson of the 90s is virtually unrecognizable when compared to the Peter Jackson of the most recent decade.
7. Barry Lyndon – Stanley Kubrick
Previously known for: Path of Glory, Dr. Strangelove, 2001: A Space Odyssey and A Clockwork Orange
Before the magnificent and beautiful Barry Lyndon, Stanley Kubrick was a filmmaker who was more keen on exploring the darker sides of humanity. A costume drama was the last thing that anyone expected from him, especially after the biting malevolence on display throughout A Clockwork Orange and the existential madness found in Dr. Strangelove. Kubrick was fond of vivid imagery, as referenced in his masterwork 2001: A Space Odyssey, but he had previously only applied it to films that had a certain coldness to them.
Barry Lyndon was full of lush, natural lighting that lit up the screen in a way that made the film look distinctly unlike anything that Kubrick had ever made then or in his later career. The film was so distinct that it still has a visual style that is yet to be replicated. What really sets it apart from Kubrick's previous work is the fact that it has a lighter side to it. There are some dark moments featured in the movie but the characters all have a certain warmth to them that is missing from every other movie that Kubrick ever made.
6. Kundun- Martin Scorsese
Previously known for: Mean Streets, Taxi Driver, Raging Bull, The King of Comedy and Goodfellas
Like Stanley Kubrick, Martin Scorsese's movies tend to lean their focus more towards darker themes and portrayals of humanity. Whether it be the conflicted Catholicism present in Mean Streets, the calmly hidden psychosis in Taxi Driver or the anger inflicted tirades of Jake LaMotta in Raging Bull. Kundun has a sense of hope that runs throughout the narrative in a way that is unusual for a Scorsese picture.
He has dealt with religion and its consequences before in his superb The Last Temptation of Christ, but that film had a stylistic resemblance to his other movies that is absent in Kundun. Roger Deakins' cinematography uses very bright lighting to convey the struggles of the Dalai Lama in the movie, while Scorsese's direction tends to focus more on the challenges presented to the Dalai Lama more often than the man himself.
This gives the film a feeling unlike any that Scorsese has directed before because the characters aren't at the forefront of the movie when they are almost always the centerpieces of his narratives.
5. The Social Network – David Fincher
Previously known for: Seven, Fight Club and Zodiac
The Social Network is a movie that focuses on greed, the strains of friendship and the nature of the internet. It is quintessentially Aaron Sorkin given the fact that it relies heavily on dialogue to build the characters just as much as it does their actions, but also mainly features long stretches of people talking in rooms. David Fincher's directorial style is very frenetic and typically gruesome in his most well know works.
The pairing of Sorkin and Fincher makes no sense on paper yet somehow works out brilliantly here. Fincher tackles topics that he had previously never developed in his movies, while he is also able to restrain his usual style to create something that honors Sorkin's script in an interesting way. Gone are the stylized sequences of Fight Club, the nihilism and dread of Seven and the thriller elements on display in Zodiac.
With The Social Network, Fincher used Sorkin's words to provide the style and let his camera linger on the characters to present the most well rounded story of his career.