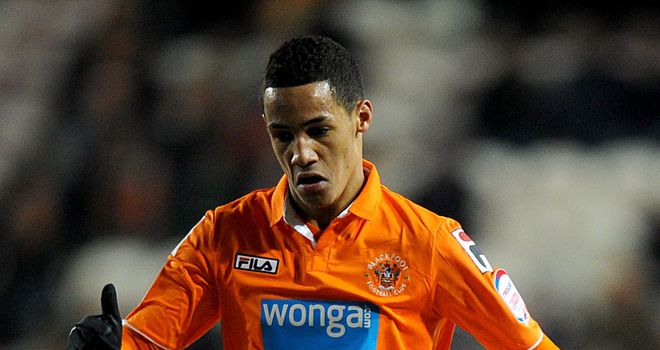 Blackpool boss Paul Ince believes Wilfried Zaha's £15million move to Manchester United makes his son Tom worth £25million.
Ince issued the transfer warning to clubs trying to prise his son away from Bloomfield Road.
Ince senior told the BBC: "If you're talking £15million for Zaha, Thomas has got to be £25million. If you compare the two, Thomas should cost more.
"Zaha is a fantastic player, don't get me wrong. Zaha's a stronger runner and does a lot of tricks, whereas Thomas is more direct, he makes things happen and he scores goals.
"You've got a kid playing in the Championship who has scored 18 goals. When you look at the leading scorers, they're all strikers, and he's there among them.
"Potentially, I think he can reach that value. If Palace want £15million for Zaha who has scored six goals, it makes you wonder what price he's going to be.
"You're not going to get it because he's not proven in the Premier League, but if United are paying £15million for Zaha, on the stats you'd have to say Thomas is worth a lot more than that. That's my opinion."