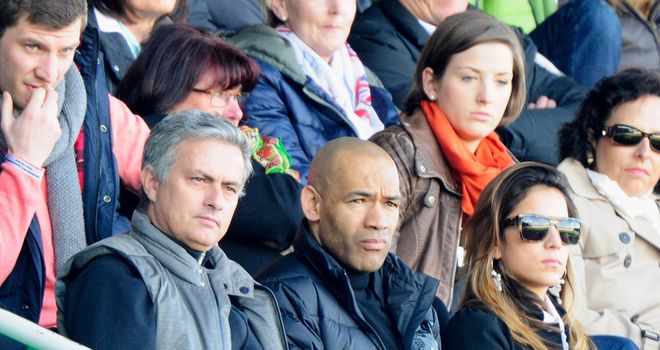 Borussia Dortmund coach Jurgen Klopp does not believe that Jose Mourinho will have seen anything he did not already know after witnessing the Westphalians' 6-1 win at Greuther Furth on Saturday.
The Real Madrid coach was in the Trolli-Arena stands taking notes on his side's Champions League semi-final opponents, leaving after Dortmund had already put the Bundesliga game under lock and key after little over an hour.
"It shows that he is taking the competition seriously," said Klopp.
"But I could have told him that we are a pretty decent side if he had just called me."
What Mourinho did not see was Dortmund conceding a goal, although it did little to undermine their dominance as they cemented second place in the Bundesliga, allowing them to focus fully on the first leg of the semi-final on April 24.
"He left when it was 5-0, so he did not get to see our weaknesses," joked Klopp to Liga Total television.
"We want to break the 60-point mark against Mainz next week - that is our next aim - and then we will start to deal with Real Madrid."